Travel Sukkah Benefits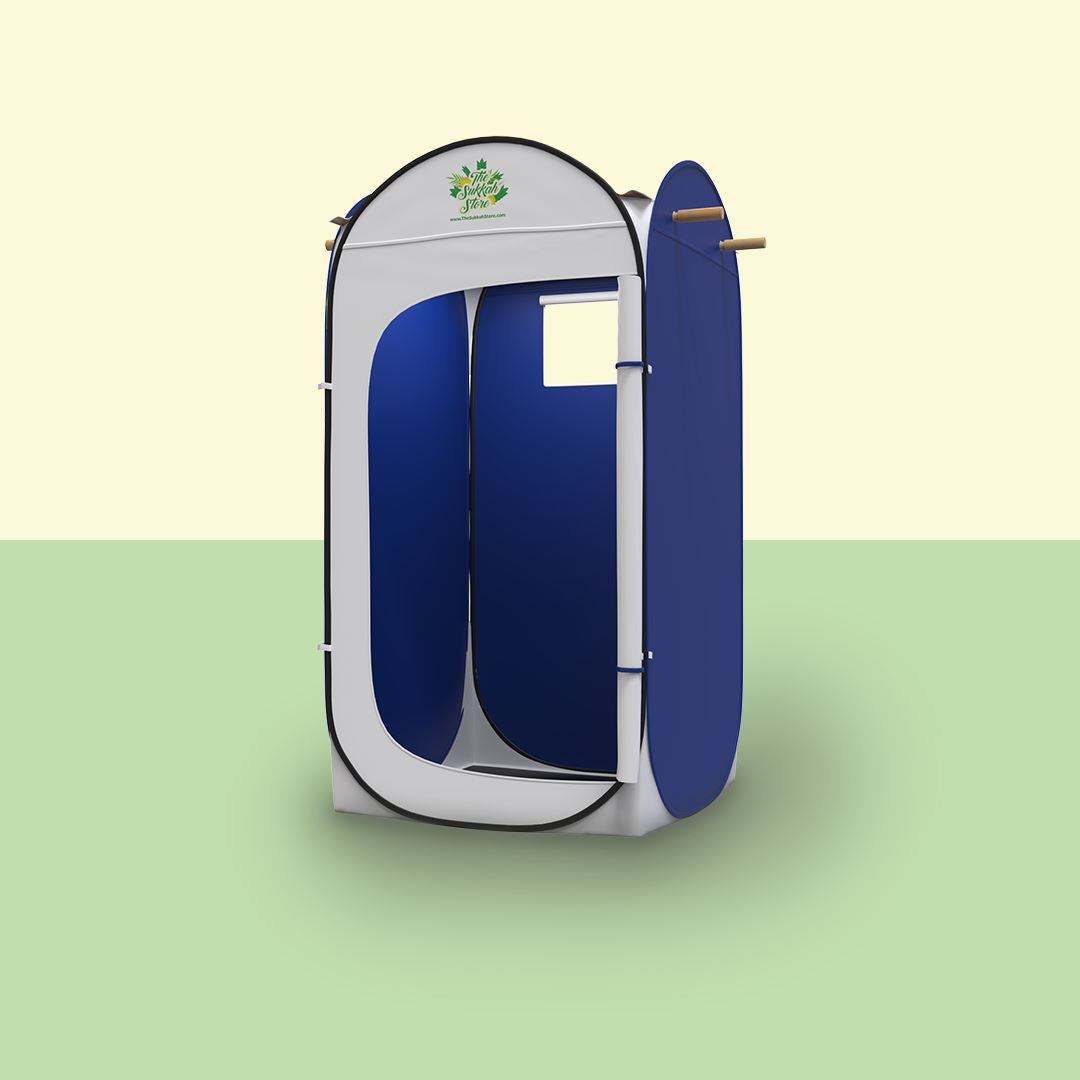 Easy as Pie
Pop Up Sukkah in Seconds!
So easy even bubby can do it! Seriously, the easiest Sukkah that you can find. Pop it up, have a snack, take it down - the Travel Sukkah is perfect for on the go!
Reinforced with Pegs
Sturdy Pop Up Sukkah
Pegs included on each corner for your convenience to help keep your Travel Sukkah sturdy while you're eating!
Everything included
All in Sukkah Bundle
Everything included for you to have your Pop Up Sukkah up in not time - Sukkah, Schach, & Support poles - all in a convenient carry bag!
No-Hassle Sukkah
Easy Sukkah Storage
Carry bag included for both the Sukkah & the Schach! Keep everything in one place - super convenient Travel Sukkah!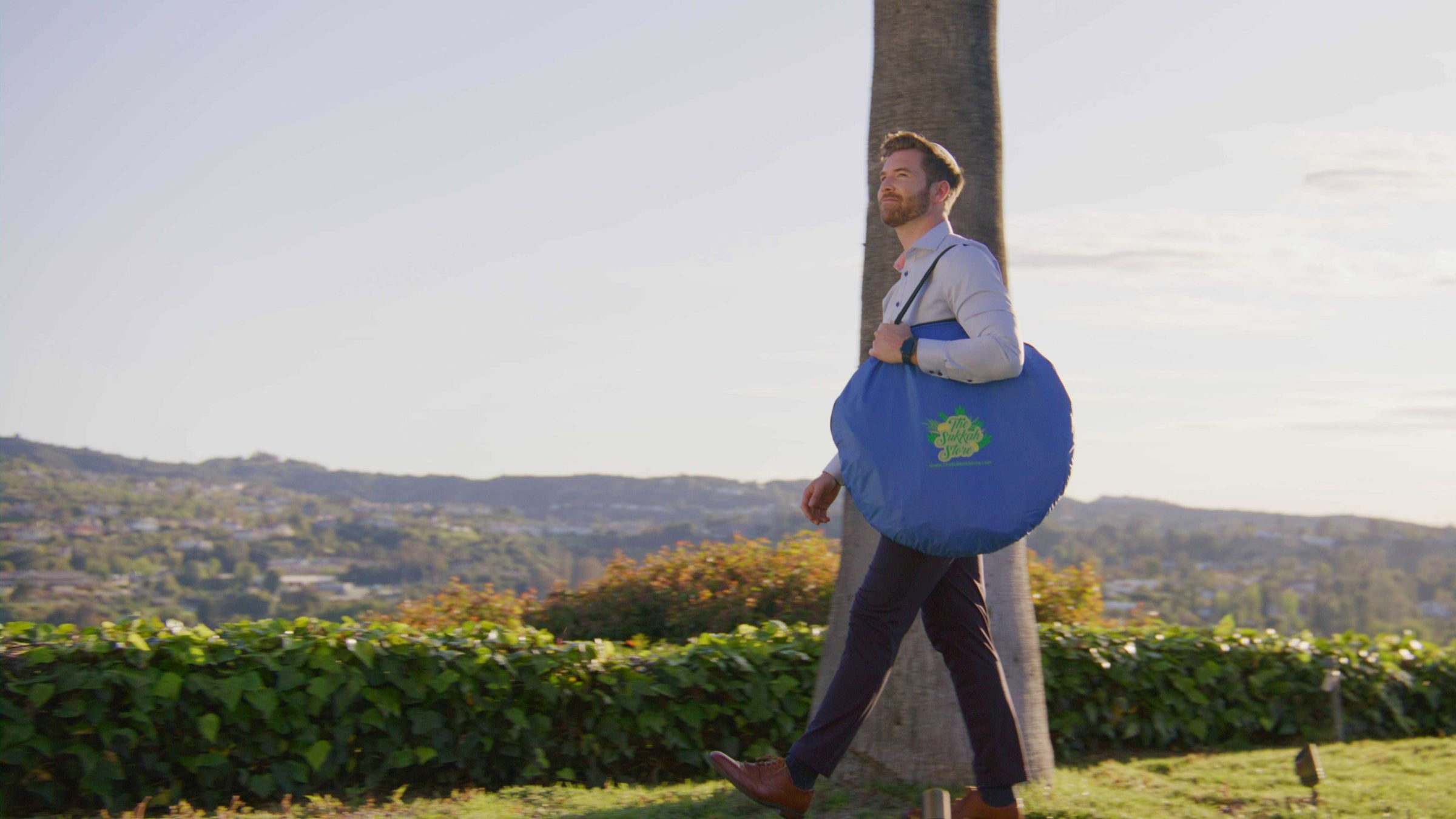 For An unforgettable yom tov
Explore this Sukkos
Take a trip, go to the park, fly to Hawaii - the options are endless when you have a Travel Sukkah! Ultra portable & lightweight - have the kids carry it. Up in seconds with zero hassle, whatsoever.
Easy as Pie
Pop Up Sukkah in Seconds!
So easy even bubby can do it! Seriously, the easiest Sukkah that you can possibly find. Pop it up, have a snack, take it down - the Travel Sukkah is perfect for on the go!
Portable Sukkah
The Sukkah for Travellers
& we really mean it! The whole Sukkah folds down into a convenient carry bag - Pops up when you need it & gone when you don't. No schlepping, only enjoying!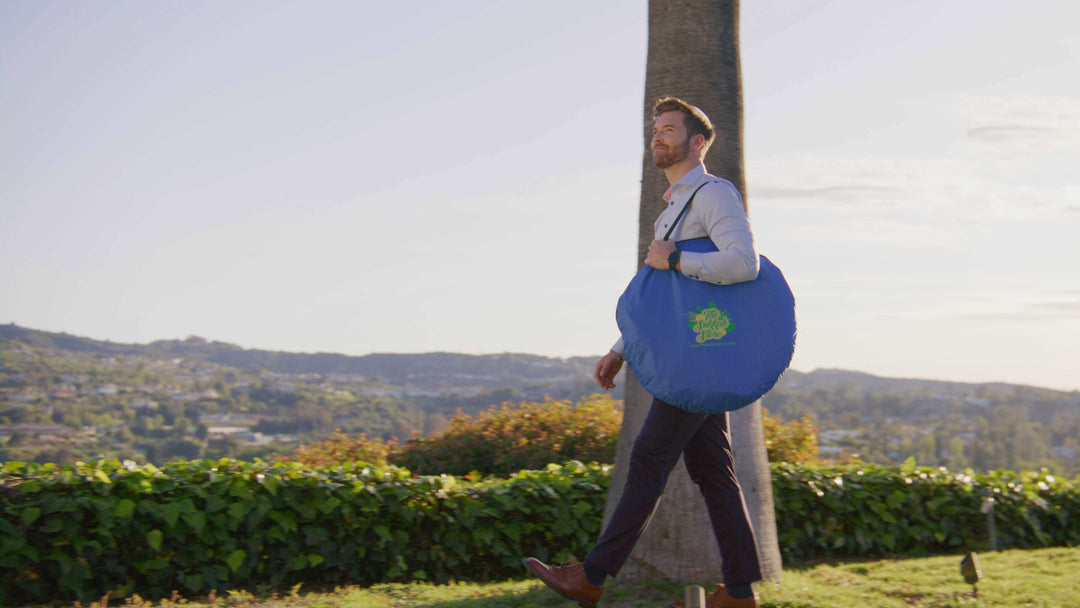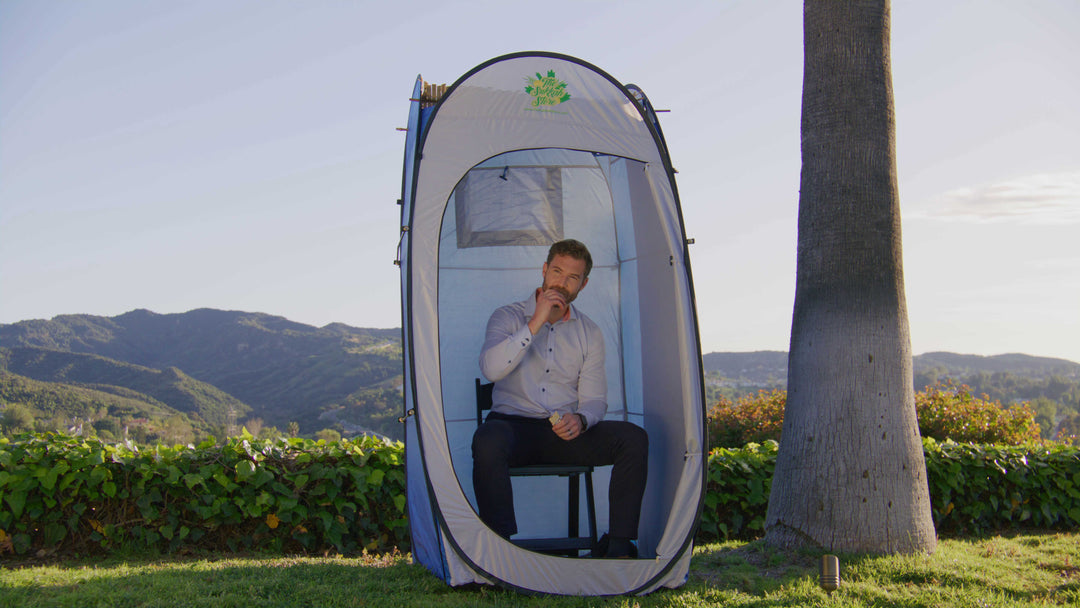 Reinforced Walls
Not Your Average Pop Up Sukkah
Redesigned & reinforced! We've added poles to strengthen the walls and included ground pegs for extra stability. The convenient & sturdy Pop Up Sukkah!
Happy Snacking
Comfortable Pop Up Sukkah
Feel the breeze thanks to the window built into the Travel Sukkah. Comfort, convenience, & easy as pie - what more could you ask for? Other than some pie...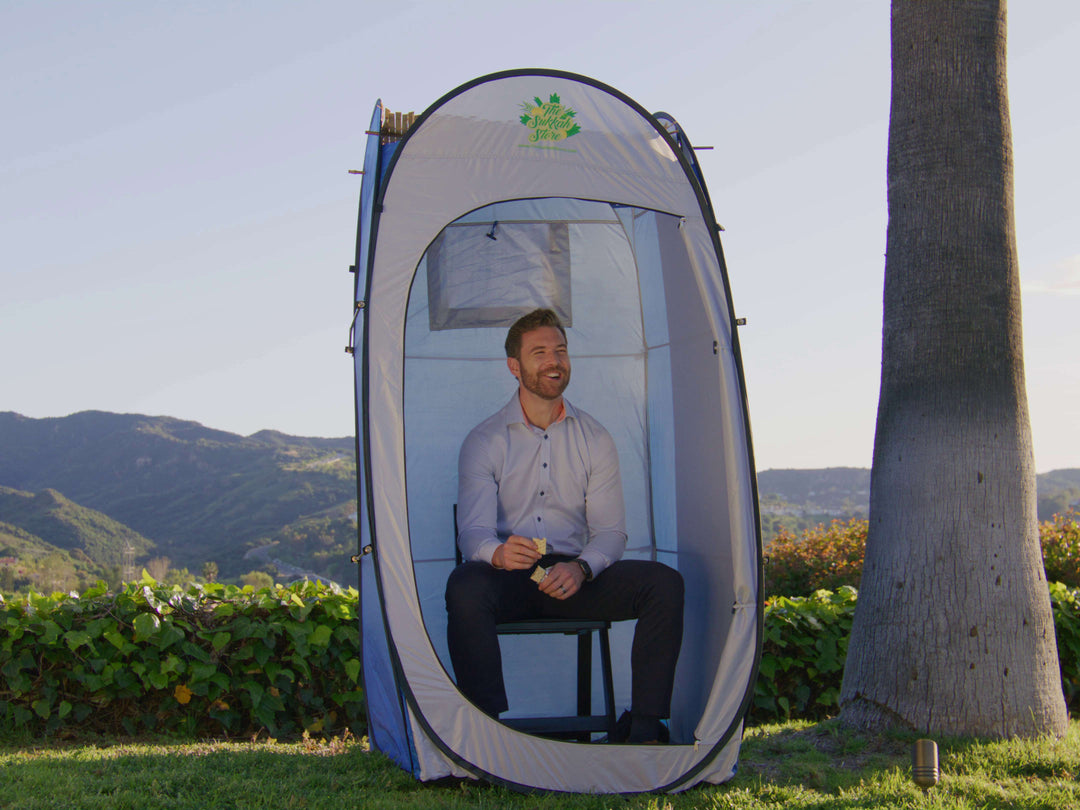 Quality that Speaks for Itself
★★★★★

My husband and I had no trouble setting it up ourselves - with a little "help" from our kids of course. Honestly, the best part is how easily it stores! We ordered the bag with it and the whole Sukkah is now sitting in a closet. Such a breeze!
★★★★★

I was relieved to find this sukkah kit which claimed no tools needed, and was shocked when the setup was so simple and straightforward compared to other Sukkahs that I've seen. The pieces easily fit together, and we had it up in under an hour. The end result was a sturdy and beautiful Sukkah.
★★★★★

The most shocking part about my Sieger Sukkah has got to be the easy storage. When Sukkot was over, the whole Sukkah came apart in a matter of minutes & went right into this bag - So easy!
★★★★★

Sitting inside our Sukkah was such a delight this year. The space was cozy with my kid's decorations, and the ambiance was perfect for spending quality time with our family and friends. I'm already looking forward to next year's Sukkot!
★★★★★

I love how simple this Sukkah is to set up! It's got an elegance to it, and a really clean look. We had such an amazing Sukkot this year, in no small part due to our new Sieger Sukkah. I found myself spending hours in there. Highly recommended!
A Pop Up Sukkah is an ultra portable Sukkah that (quite literally) pops up for a quick and convenient Sukkah on the go.
The Travel Sukkah comes with everything you need, A-Z. This includes the Sukkah itself, the Bamboo Schach Mat, as well as Bamboo Poles to support the Schach Mats on the Travel Sukkah frame. It also includes a convenient carry bag for the Sukkah as well as a carry bag for the Schach Mat & Bamboo Support Poles.
The Travel Sukkah is designed for an on the go Sukkah experience - more so than for your Sukkah for the entire Sukkos.
That being said, many of our customers use this as their Sukkah due to spatial constraints. We recommend using the included pegs and securing the Travel Sukkah to the ground.
Additionally, using some weights for the corners while the Sukkah is not in use will help with stability.
Assembling Your Travel Sukkah
Seriously, the easiest Sukkah you can possibly imagine. Pops up in seconds!
100% No real assembly required! The Sukkah unfolds and pops out on it's own. Careful as you open it up as it can pop open pretty quickly.
All you need to do is add the poles to the walls (included) and peg the Sukkah into the ground.
Happy snacking!
We can guarantee you that you'll spend more time snacking than you will with assembly with the Travel Sukkah.
You can definitely set the Travel Sukkah up on your own. You may want an extra set of hands while putting the Schach on the roof. So easy even bubby can do it!
The Travel Sukkah is really easy to put away in its storage bag. The Sukkah folds down into a small circle and goes right into the storage bag - such a breeze!
During the Sukkot Season, we generally ship orders the very same day they come in. If an order is placed later in the day, it generally ships the next day. Once shipped, it's delivered within 2-5 days to the USA & Canada.
Most of our orders are delivered by UPS to ensure an on-time delivery and an easy experience for you. Your Sukkah will generally be packaged separately from your Schach.
As soon as your Sukkah ships, you'll receive an email with tracking information. You can keep tabs on your Sukkah up until it's delivered right to your door.