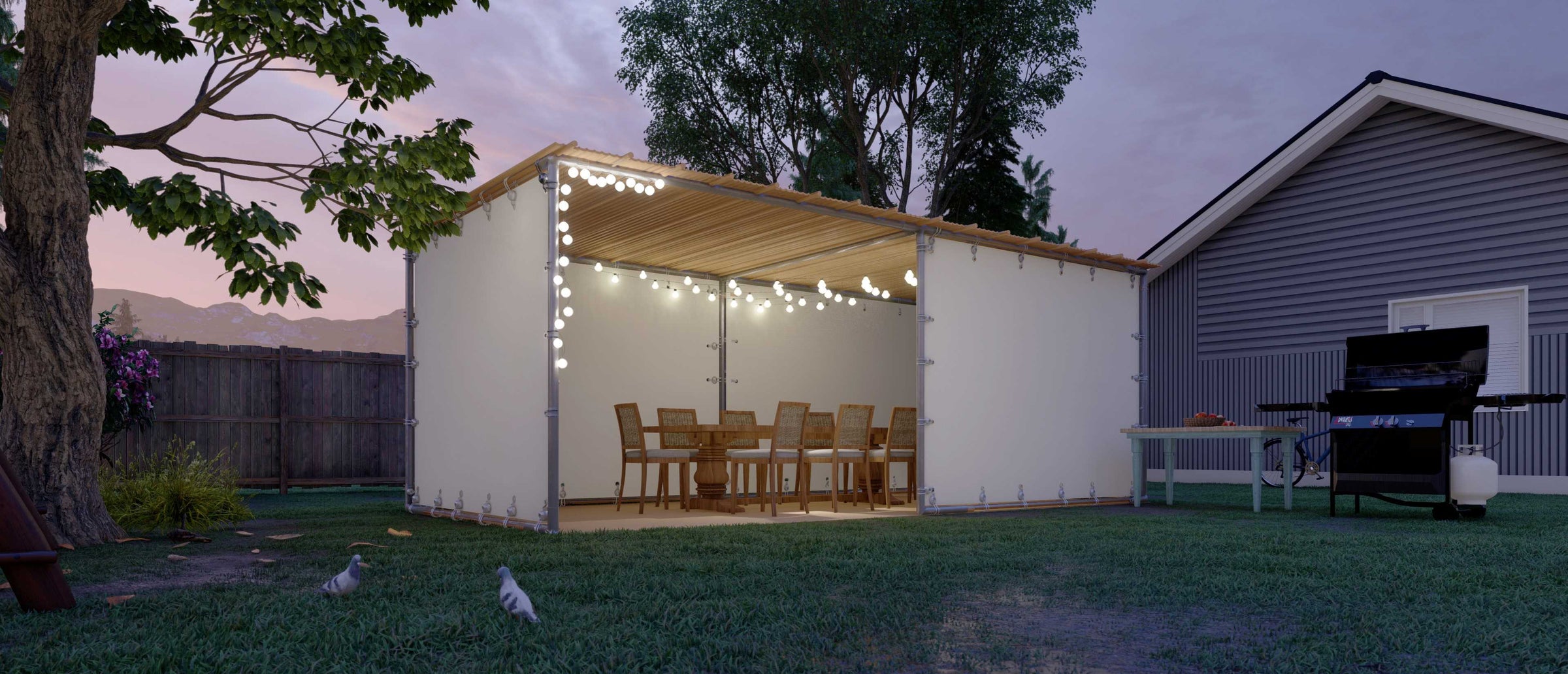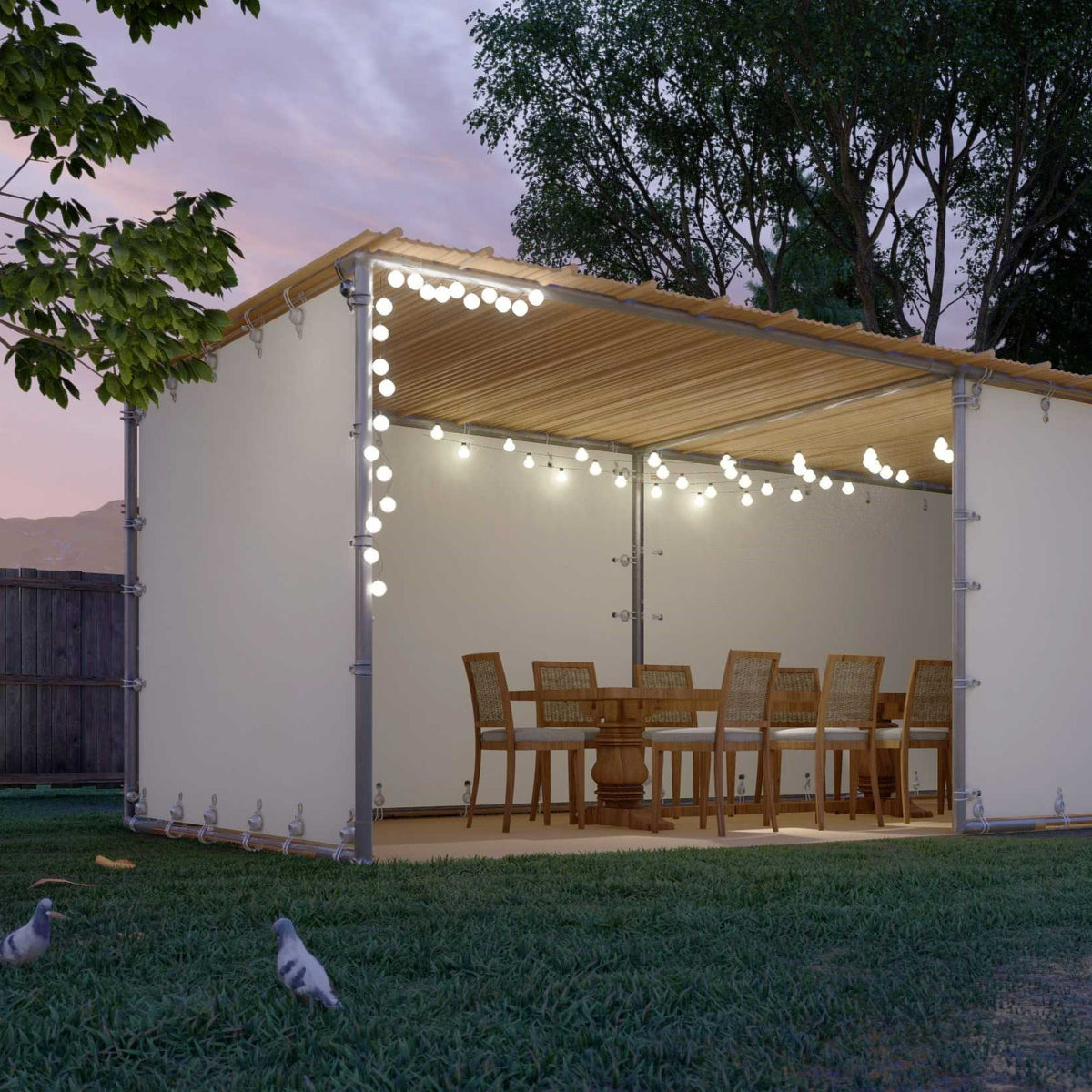 Sukkahs that
feel like home
Your 4 most important questions answered:
Ask any of our customers how they feel about us - they'll all have one thing in common: a great experience. It's no shock that the majority of our new customers are from referrals.
What sets us apart? We always make it right & we have a fully staffed phone line so you always have someone available to help with whatever comes up.
Yes, 100%. We manufacture all of our Sukkah components, A-Z, so we have full control over our quality and make sure everything is up to par.
We're so confident you'll love your Sukkah that we guarantee it for a full 5 years!
Fair. You will not overpay at The Sukkah Store. Our prices are on the lower end of the market, especially with our promotions!
We are not a "cheap" Sukkah brand. Our priority is providing good value rather than just low prices and to never compromise on quality.
Remember, two Sukkahs are NOT better than one.
Our Sukkah Bundles come with everything you need & we mean everything! Including the frame, walls, Schach Bamboo Mats & even the Bamboo Support Poles to hold up the Schach! Other companies make you go to Home Depot or lumber stores to get support poles and a whole shopping list!
We also offer a super-convenient storage bag (which fits your entire Sukkah) to make your life easier!
A Comfortable & Easy Sukkot Experience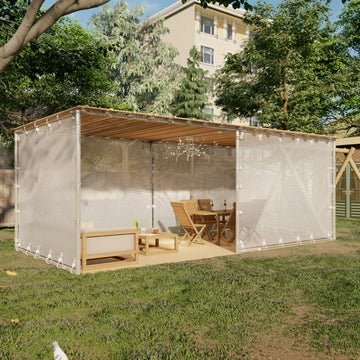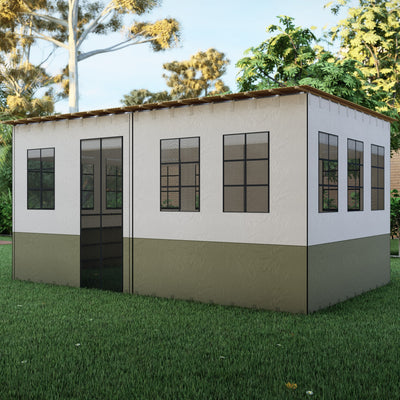 Built to Last
Premium Sukkah Kits
Shop our best selling Sukkahs with confidence - knowing you're getting only the best!
Shop Sukkahs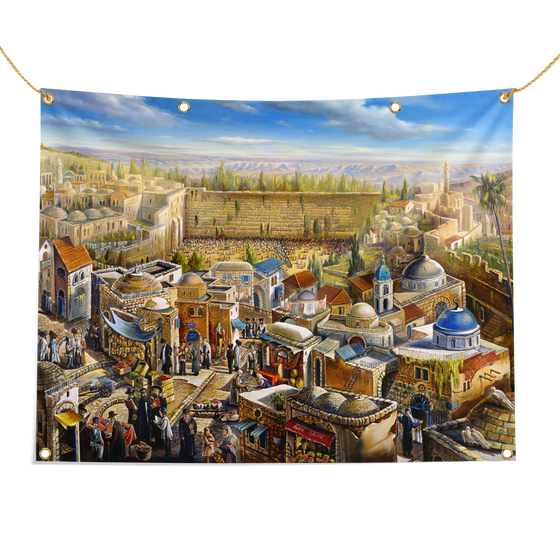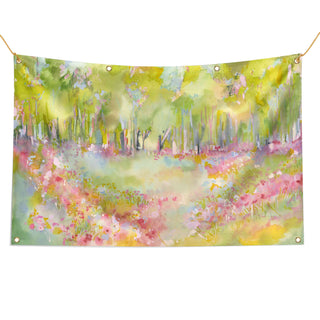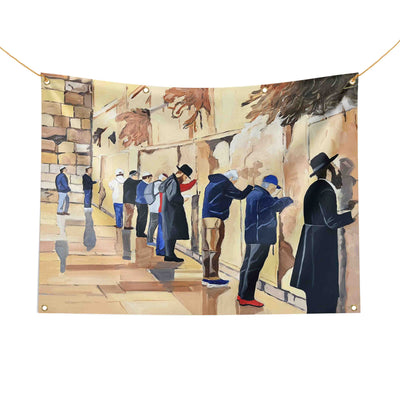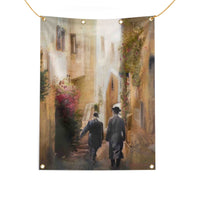 Bold & Beautiful
Sukkah Decorations
Beautify your Sukkah this year with a beautiful, high quality Sukkah Tapestry!
Shop Sukkah Artwork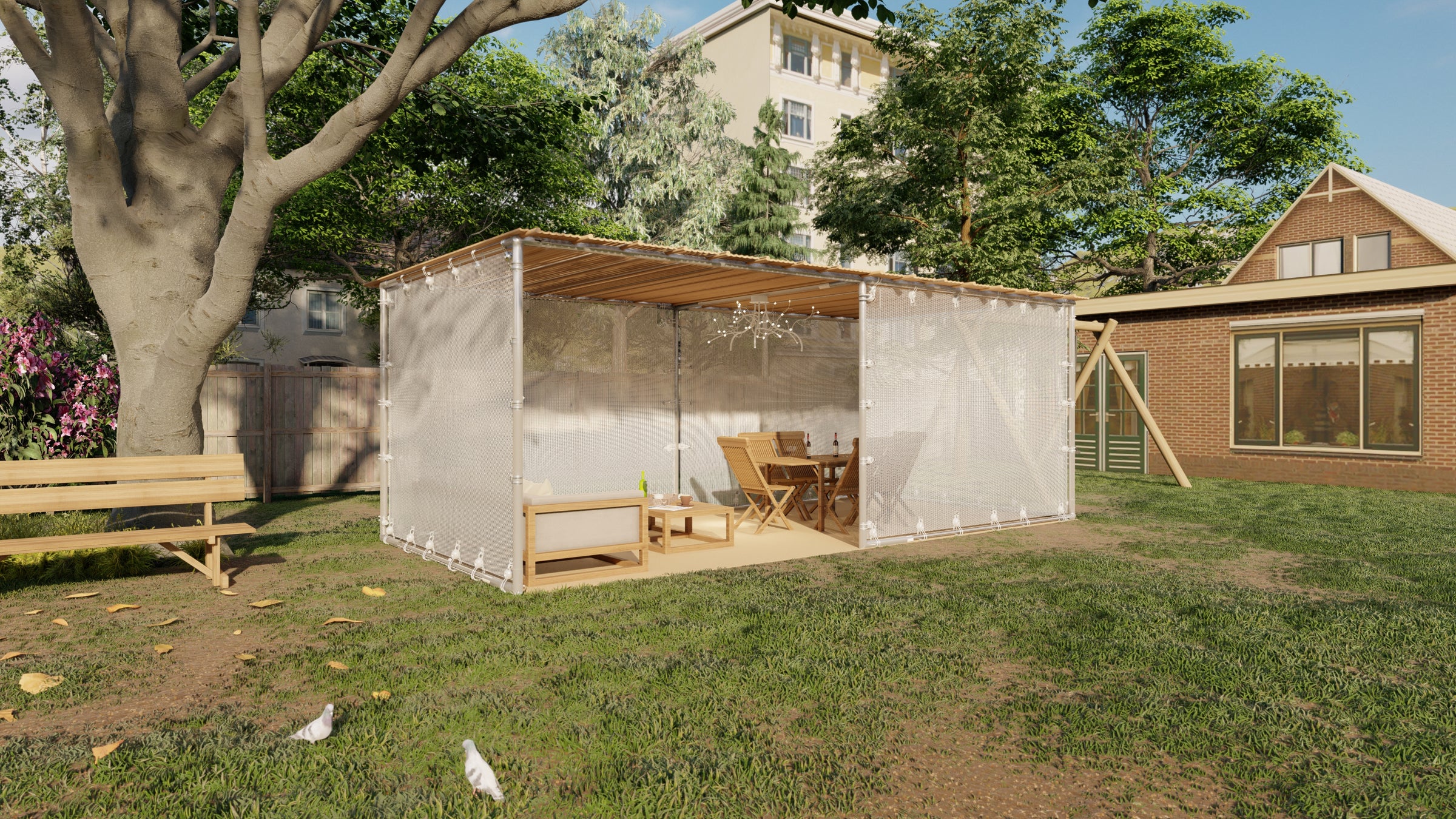 The Open Air Sukah
The Sukkah for Warm Climates
The Sukkah that can take the Heat - so you dont have to.
Check it Out
Thousands of Sukkah Kits Sold
★★★★★

Celebrating Sukkot has always been a struggle for us here in Orlando - our kids never wanted to be in the Sukkah - until this year! The Open Air Sukkah is really a game changer. Kept it breezy and made the Sukkah feel so much more open than we are used to. Thanks guys!
★★★★★

This tapestry is incredible! It showed up our whole Sukkah and was a non-stop conversation piece! I love the size and how easy it is to hang up!
★★★★★

Eli patiently walked me through customizing my Sukkah to fit my (super) specific needs. He offered great suggestions and made sure I got exactly what I wanted. Thank you so much!
★★★★★

I was amazed at how quickly my Sukkah kit arrived. Had a tracking number the same day & within a few days it was at my doorstep. Truly hassle-free!
★★★★★

Thank you for really going above and beyond for us - after a serious storm came through, you happily sent us replacement parts, free of charge and were so pleasant to deal with. Thanks again for the tapestry!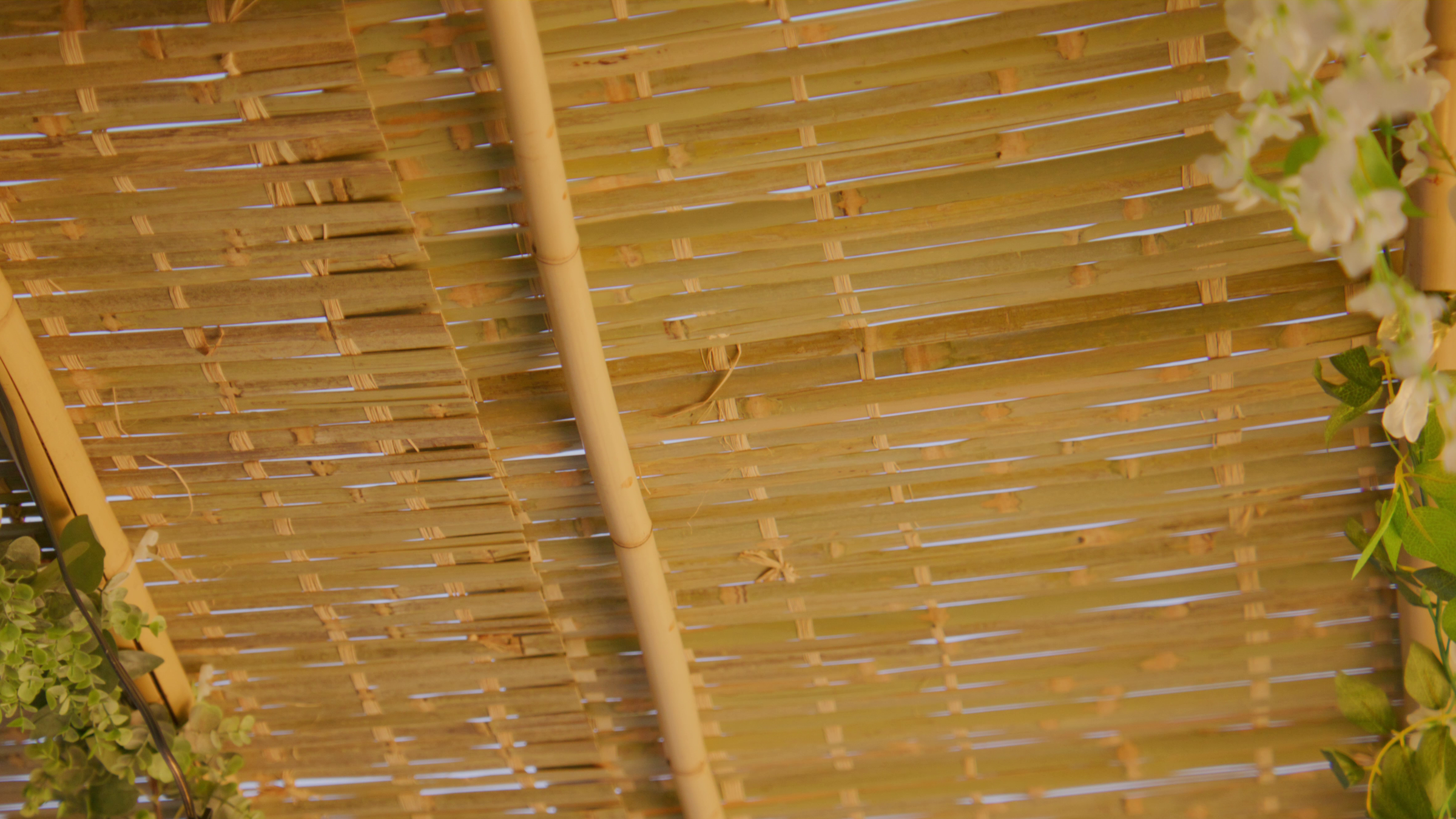 Mehadrin Bamboo Mats
Great Selection of Schach Mats
We've got it all! Try our new convenient half sized mats for half the headache & save your workouts for the gym. Half the size, double as easy to use & store! Great schach prices to boot!
Check it Out
Beautiful Sukkah Artwork From Our World Renown Artist Partners
A sukkah is a temporary outdoor structure that is constructed during the Jewish holiday of Sukkot. It commemorates the Jewish Nation's journey through the wilderness when they left Egypt.
Schach refers to the natural roofing material used to cover the Sukkah. It is typically made from bamboo mats or other organic materials like palm leaves.
We offer high-quality Schach Bamboo Mats that are durable, lightweight, and reusable from year to year.
Fast Sukkah Delivery, Right to Your Door
We're proud to offer fast & stress-free delivery right to your door - so you can focus on the important things!
We guarantee that you will receive your order before Sukkot, or your money back, guaranteed! Shop with confidence.
In the last days before Sukkot, please check our website updates on the top banner for the latest expedited shipping times & fees.
We can usually ship your Sukkah the very same day that you order. Once shipped, it should arrive within 2-4 days for orders in the USA. For international Sukkah orders, delivery times range from 4-8 days
We generally ship with UPS - ensuring that your Sukkah will arrive on time and intact. You can also pick up your order at any of our Sukkah Store locations.
Nothing! Our Sukkah Kits come with everything you need, from A-Z. That includes the Sukkah frames, Sukkah walls, Bamboo Schach Mats, as well as the Bamboo Poles to support the Schach Mats.
You have the option to get just the Sukkah - which comes with the Sukkah Frame and Sukkah Walls, you can get the Sukkah & Schach Bamboo Mats, or you can go for the full Sukkah Kit with everything included. The full Sukkah Kit - all in - also includes the support poles for the Schach Bamboo Mats.
Most of our orders are delivered by UPS to ensure an on-time delivery and an easy experience for you. Your Sukkah will generally be packaged separately from your Schach.
As soon as your order ships, you'll receive an email with tracking information. You can keep tabs on your Sukkah right up until it's delivered right to your door.